With An Inspired Design... Comes Inspired Performance...
Following the success of our Ravenscroft 275 Acoustic Piano, introduced in 2009, and its subsequent digitization by VI Labs Audio in 2014, Ravenscroft Pianos continues to focus an handcrafting the finest pianos in the world from its new headquarters in Scottsdale, Arizona. Artists around the globe have benefitted, and enjoyed our unique philosophy as the only acoustic piano manufacturer that endorses, licenses, or joint ventures, in a direct-sponsored arrangement, for the digital sampling of every size piano that they produce.
VI Labs Audio was selected to sample the 275 Performance Grand Piano, an instrument built specifically for that recording project. This fusion of VI Labs Audio and Ravenscroft Pianos became a triumph in Virtual Instruments. The UVl-based result continues to be one of the top produced VI products globally and is the gold standard as the "go-to" for discriminating artists.
May 2022: introducing...the Ravenscroft 220
This piano, found in a number of top recording studios, is exhibited yearly at the National Association of Music Merchants (NAMM) expo and at other venues worldwide. lt is the most frequently chosen acoustic instrument in our current two-piano offering.
The "sequel" to our RAV 275 VI is, once-again, based an instrument built specifically for this recording project in a one-of-a-kind studio located in Innsbruck, Austria. (This Swarovski-edition Ravenscroft 220 now makes its harne there.) For the 220 undertaking and its digital sampling, Ravenscroft Pianos joined with Prime Studio GmbH Austria.
Released in May of 2022 the Native Instrument platform, this newest VI known as the RAV 220 VI, takes dynamic expression to the next level. Building upon the success of the first sampled Ravenscroft nearly 9 years ago, the new 220 with its full bass, crystal clear lush tenor, and a full-bodied articulate singing treble, would complement any artist's library.
Currently available in Lite.
Full Version to be released on May 31, 2022.
During this multi-year project to sample each of the two Ravenscroft Pianos, the company is also excited to announce its next generation of American-made acoustic grand pianos.
The new build studio with advanced production machinery, has positioned the company for growth; while decades of listening to our audience has resulted in a re-design of these instruments with a scheduled production acceleration of up to five Ravenscroft 220cm and five Ravenscroft 278cm acoustic grand pianos each year.
Each piano, utilizing a combination of precision processes and Ravenscroft's handcrafting of every custom detail, will create an instrument that meets every client's specifications. The limited production run of the new series, at 75 instruments, positions the company to meet demand without sacrificing quality.
Ravenscroft Pianos is additionally pleased to introduce its new 30,000 sq. ft. Arizona music venue
and multi-use space in the Scottsdale Perimeter Complex. Completed near the end of 2021, and located less than one mile from the new build studio, the venue houses our Showroom and Ravenscroft Hall.
With superlative acoustics, featuring a Meyer Constellation sound system, Ravenscroft Hall invites artists and fans to discover an unparalleled musical experience. Ta come and enjoy optimal performing and listening events with near-perfect stage viewing from any seat in the intimate 200-seat lyceum.
Ravenscroft Pianos, are accessible throughout the venue - come tickle their keys - as weil as in Jazzbird, another less-formal jazz lounge situated in the perimeter complex.
Stay tuned: As with the RAV 275 VI production with VI Labs, and the RAV 220 VI production with Prime Studios AT, the roadmap for Ravenscroft Pianos includes the eventual digital sampling of the new 220 & new 278, prior to the end of the decade.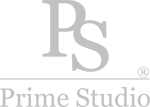 Thoughts Are Powers To Bring New Things To Life...
In working together with Acustica Audio we introduced our first series of measured sample based audio plug-ins in 2015. While constantly going further to come closest to the original sound of remarkable analog signal chains and to offer their sound character as unique digital plug-ins for todays ever speeding up audio productions, we have also concentrated on expanding our product range in another segment of digital tools to further complement the production workflow and audio quality of compositions.
Partnering in a joint venture with Ravenscroft Pianos we have been working on two remarkable virtual instrument products, based on the Native Instruments Kontakt platform, to perpetuate the precision of the craftmanship and the uncompareable sound of the Ravenscroft 220 Acoustic Piano, making it available in the digital domain. These virtual instruments are based on the Swarovski-Edition Ravenscroft 220 which is proudly available in Prime Studio A, being the first ever available Ravenscroft Piano outside of the USA here in Austria.
Introduced in May of 2022 on the Native Instruments Kontakt platform, the Ravenscroft 220 VI offers a new level of dynamic expression, full bass, crystal clear lush tenor and a full-bodied articulate singing treble - adding a beautiful unique character and tonality to any producers and artists virtual library. With the Lite version already available and the Full version being released by the end of May.
We are pleased to announce that Prime Studio is expanding with the addition of three new production spaces for audio, film and photo production, as well as accommodation for producers and artists. The focus of the new premises is specifically on the production of immersive audio. The newly built control room will be equipped with an ATC 7.1.4 monitoring system and will cover all steps of production right through to mastering. It is scheduled to open the new building by the end of 2022.
Stay tuned…