Flawless Elegance…Unparalleled Performance
About Michael
45 Years of Experience
Michael Spreeman is the creator of Ravenscroft Pianos and co-founder of Spreeman Piano Innovations, LLC. Beginning his successful career as a high-end piano technician and rebuilder in 1976, Michael has worked 45 years as a concert technician, rebuilder, service technician, and instructor.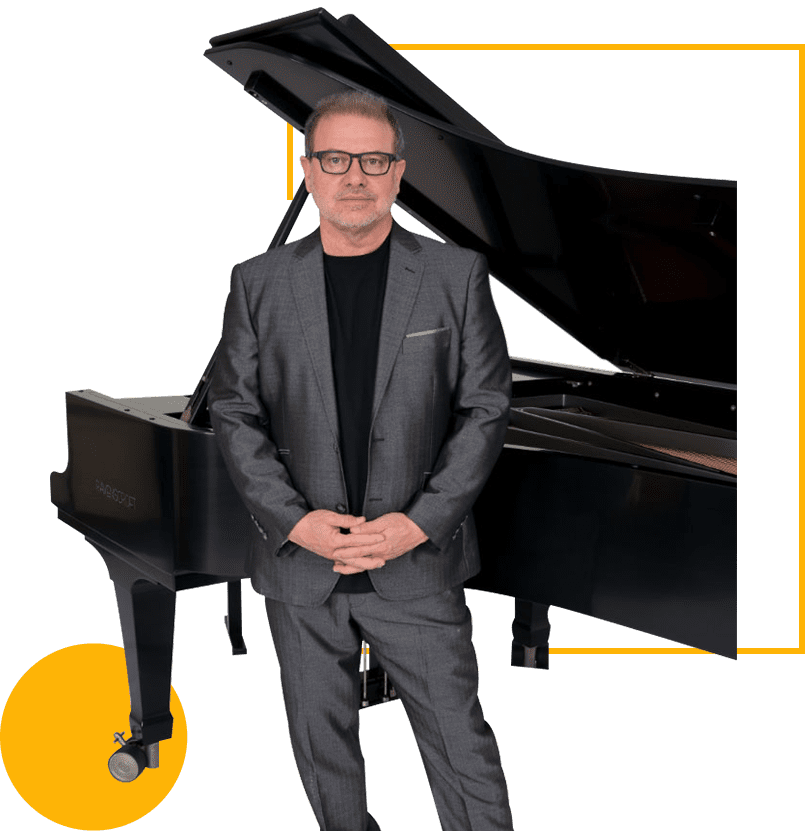 He has worked as a technical consultant for Renner, Fazioli, Yamaha, Steinway, and Baldwin. Michael served as head Steinway technician in San Francisco, National Technical Consultant for Yamaha USA, Head Technician for Arizona State University, and has been " House Concert Technician" for several recording studios, Performance Halls and symphony orchestras.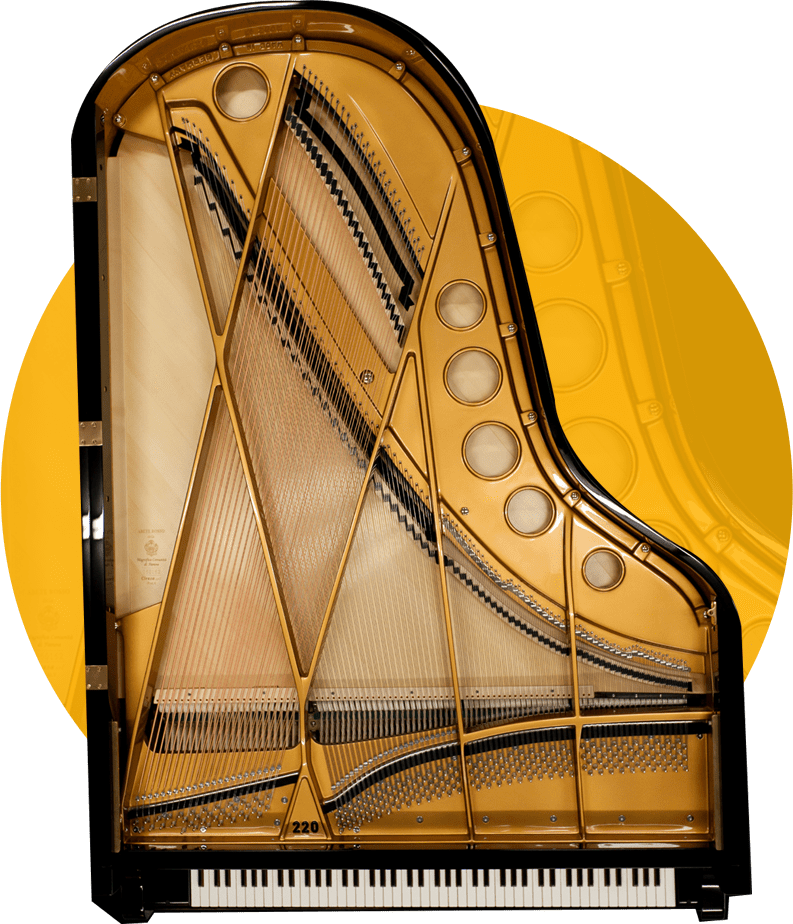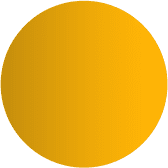 Specialized
Concert Training
Having a passion for continually improving his skills, he has also had the opportunity to receive specialized Concert Training in Sacile, Italy, with Fazioli and Concert & Artist and Disklavier Training with Yamaha. Michael is a long-standing member of the Piano Technicians Guild and was awarded the German "Klavierbauer" certification in 2006. In addition to building the Ravenscroft Pianos, he is also an International Instructor and instructor for the acclaimed Renner Academy.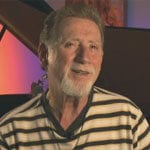 I had the great fortune to play the Ravenscroft 220 at Spreeman Piano Innovations and was blown away. As a jazz pianist who has traveled around the world and played many great pianos, I found the Ravenscroft 220 to be heads above any instrument I have ever played. In fact, the 220 (7' in size) easily competes with the best 9' concert grands, Steinway, Bechstein, Fazioli, Bosendorfer, etc. Not only that, the piano is extremely ``inviting and friendly``. Pianists will understand this. It responds with the agility of a Ferrari. This instrument demands to be played by the best pianists in the world on the best concert stages.
Chuck Marohnic
Director of Jazz Studies Emeritus, Arizona State University jazz recording artist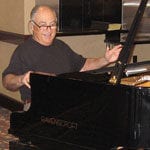 The 220 is clearly the finest instrument I have ever played, or may ever play. The PTG experience was akin to being set up on a blind date, with all the normal trepidation, only to find that after the date, you have fallen in love. Lots of excitement, imagery, fear, disbelief, anticipation of the next contact...all of it. I came there to ``test and demonstrate`` your instrument, and was a bit unnerved as it began to play me instead. I won't live long enough to ever have enough true familiarity with her, but can rave about her unconditionally. Life is good!
Vincent L. Maggio
Director of Jazz Piano Program Emeritus, University of Miami School of Music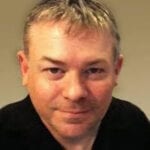 The Ravenscroft is a great accomplishment in piano building and design. The action is the first thing I noticed because it responds so perfectly to every input and places no limits on control or expression. Next, I was amazed by the sound. Some pianos achieve a complex, sustaining tone at the expense of clarity, or vice versa. The Ravenscroft piano provides both without compromising either, making it ideal for both classical and jazz pianists. The bass is impressive without becoming overpowering or muddy, and the tenor and treble notes are simply beautiful. These qualities would also make it the perfect piano for a recording studio. As a pianist and a technician, I can't wait to see what Michael comes up with next, and I wish him all the success that he clearly deserves.
Mark Purney
Registered Piano Technician Arizona, USA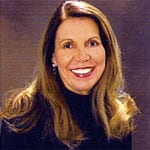 What a joy it is to play the Ravenscroft piano! Michael Spreeman has enabled us to create a large dynamic range and an exquisite variety of tone colors. The dream of all pianists! And so much fun! Thank you for using your talent in such a great way!
Donna Marie Hartley
Concert Pianist, Julliard Graduate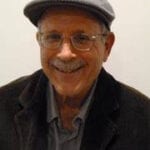 Like many, I too have sought, lusted after, and courted many a fine piano in the search for an instrument that can speak my feelings. The Ravenscroft/Spreeman piano does this and more. I can't tell whether the piano is caressing me or I'm caressing the piano. Which is provoking or evoking? The range of expression is phenomenal: My Schubert sings endlessly, the Liszt thunders with dignity, and the ragtime dances with no need for a bowtie. This damn instrument is trancing me out and creating a kind of aesthetic promiscuity: I don't want to stop! I'm seduced past my own emotional limitations. Duration? Power? Coherence? The instrument and I are forming a symbiotic relationship where we are servants to each other, one cajoling the other towards more expression. The words are liquid, athletic, and catholic: Athletic in its physical potential, catholic in its intimacy, and liquid in its sensuality. This piano can whisper or shout, cry or laugh; it is your extension of your own imagination and is therefore both literal and symbolic. I marvel at the design and toil that went into birthing this creation and look forward to the progeny: Thank God for Darwin!
Dr. Carl Schwartz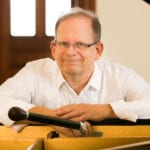 For the first time in my life I forgot about eating. I could not believe all the possibilities this piano offers! Just wanted to practice: This musical line fits in so easily...how that chord lets itself be voiced as I wish! And here, since I can give still more intensity...it does look like a little more intensity would never be too much for the piano! Schubert would never seem too long, as available nuances seem infinite, Bach plays itself with utmost clarity, Ravel is just written for this instrument, what is this I never heard in that piece? Life is good!
Allan Sutton
Pianist-Piano Technician Montreal, Canada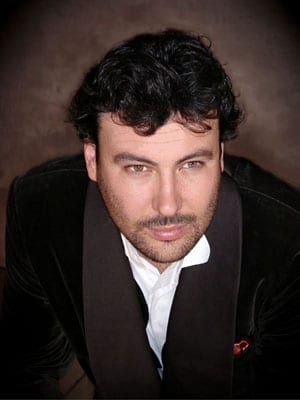 I recently performed an all Ravel program on the Ravenscroft Model 275 at Tempe Center for the Arts. This world-class instrument possesses an extraordinarily responsive action as well as a pristine and vibrant sound. For me, the Model 275 provided an ideal color palette for the music of Ravel and was especially strong in depicting the shimmering liquidity of Ondine, the clarity and gentle grace of the Sonatine, and the terrifying, buzzing repetitions of Scarbo. The fact that such an exceptionally crafted instrument was produced locally makes it all the more appealing. I am thrilled that these fantastic pianos are being produced here in Arizona and hope to perform on a Ravenscroft again in the future!
Dr. Steven Cook
Concert Pianist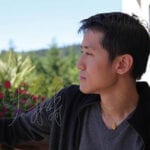 It was an honor and a wonderful experience to perform with the Ravenscroft piano. The superb action is unsurpassed for fast response and evenness from bass to treble. I was amazed how comfortable this piano was to play. It also maintains an exceptional quality of sound from PP to FFF – especially the middle register. Even at whispery soft dynamic levels, the voice remains sweet and pure. This piano makes a very refined and balanced sound from bass to treble, unlike the Bösendorfer, where the bass would easily over power the top, or Steinway which sometimes has an overly bright treble register. I have no hesitation to say that it is a fantastic piano that most classical concert pianists dream to own!
Qingqing Ye
International Prize Winner Concert Pianist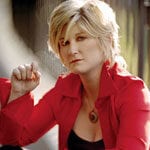 Ravenscroft pianos are the most elegant, sophisticated, scientifically well-made, and thoughtfully constructed pianos I have ever played. There is a true feeling of ease, inspiration, and full creative expression that comes to you when you play one of these pianos!! Like a Dream!!
Dena DeRose
Head of Vocal Jazz Professor of Jazz Voice, University of Music and Performing Arts, Graz, Austria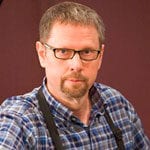 I tried Michael Spreeman's Ravenscroft grand at the PTG convention in Kansas City and was impressed with every aspect of this exquisite instrument. I especially enjoyed the clarity and depth of the bass register, and the absolutely even, wonderfully responsive action. The fit and finish were superb. In my opinion, the Ravenscroft can truly be called one of the world's finest pianos.
Steve Brady
Registered Piano Technician, Author of ``Under the Lid: the Art and Craft of the Concert Piano Technician`` Washington, USA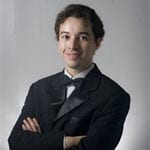 The bass register of the Ravenscroft 275 is full without any metallic distortion. The piano has a wide palette of colors, which can be customarily modified. Mr. Spreeman and his team of technicians made a wonderful job adjusting the piano to my preference and I congratulate them on their work.
Mauricio Arias
Concert Pianist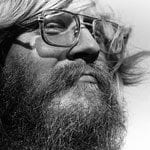 If ever there was a tier 1 plus piano, the Ravenscroft surely qualifies. Michael has taken traditional piano design far beyond the usual ``good enough`` to a performance level well worthy of the obvious dedication to excellence in craftsmanship evident throughout the instrument. Rock solid, gorgeous, and above all, an extraordinary instrument. A new crown jewel in the piano world.
Ron Nossaman
Registered Piano Technician, Piano Redesign, Kansas, USA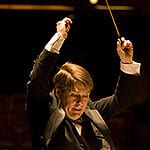 Playing the Ravenscroft was a delight; it is a responsive piano with a naturally lovely sound that does not really sound like any other instrument I have played. This is part of its charm. I felt that it gave me a ``real`` sound even at very low volumes, and could hold its own at loud levels as well. The action was all I could wish for. I would have no hesitation recommending this instrument to concert artists with whom I work and I would happily perform on it myself.
Warren Cohen
Music Director of MusicaNova, Arizona, USA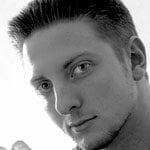 The Ravenscroft 220 is a gorgeous instrument. When playing it, your fingers will move in ways they have always wanted to. It's as if this masterpiece of a piano can guess your next note and you just bounce along, enjoying the ride. The quality of tone is second to none. Your chords sing and your chops shine! It is like having a musical conversation with your guardian angel of potential.
Andy Margolis
Composer and Jazz Pianist, California, USA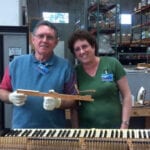 Wow! Have you ever seen and heard someone's dream come true? I have and I commend the result to you and any piano enthusiast. No doubt in my mind that the bar has been raised for performance pianos. If you are in the market for a high level performance piano and you have not looked at and played the Ravenscroft you have not done your homework.
Ed Whitting
Registered Piano Technician, California, USA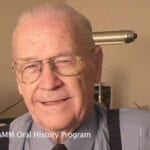 I was privileged to see the Ravenscroft piano in a dual (duel) piano Jazz presentation. The other piano was a well recognized fine piano. Both instruments were in the 7' category. At one point during the program one of the Jazz musicians said: ``I want to play the good piano``. He played a solo on the Ravenscroft and seemed to be mesmerized. During the second half of the program, two other Jazz artists took the stage. One was Armand Boatman, recognized to be the king of Jazz piano in the Phoenix area. He teamed up with a former student of his and they played off of each other in an amazing ensemble manner. The other piano, which had very low tension stringing in the tenor area, began to show very slight instability by the end of the program, but the Ravenscroft held like a rock. Both pianos did well under heavy playing and were well matched for power, but the Ravenscroft exhibited a superior monstrous bass and tenor.
Jim Coleman Sr.
Registered Piano Technician, Arizona, USA
Only the
Finest Make the Cut
Our custom piano builds begin with the selection of preeminent materials around the world, where all of the various components are hand-selected. Whether the exotic veneers from Africa, Egypt, or South America to the precision hardware from Germany, only the most exceptional raw materials make the cut to become a part of our Ravenscroft Pianos.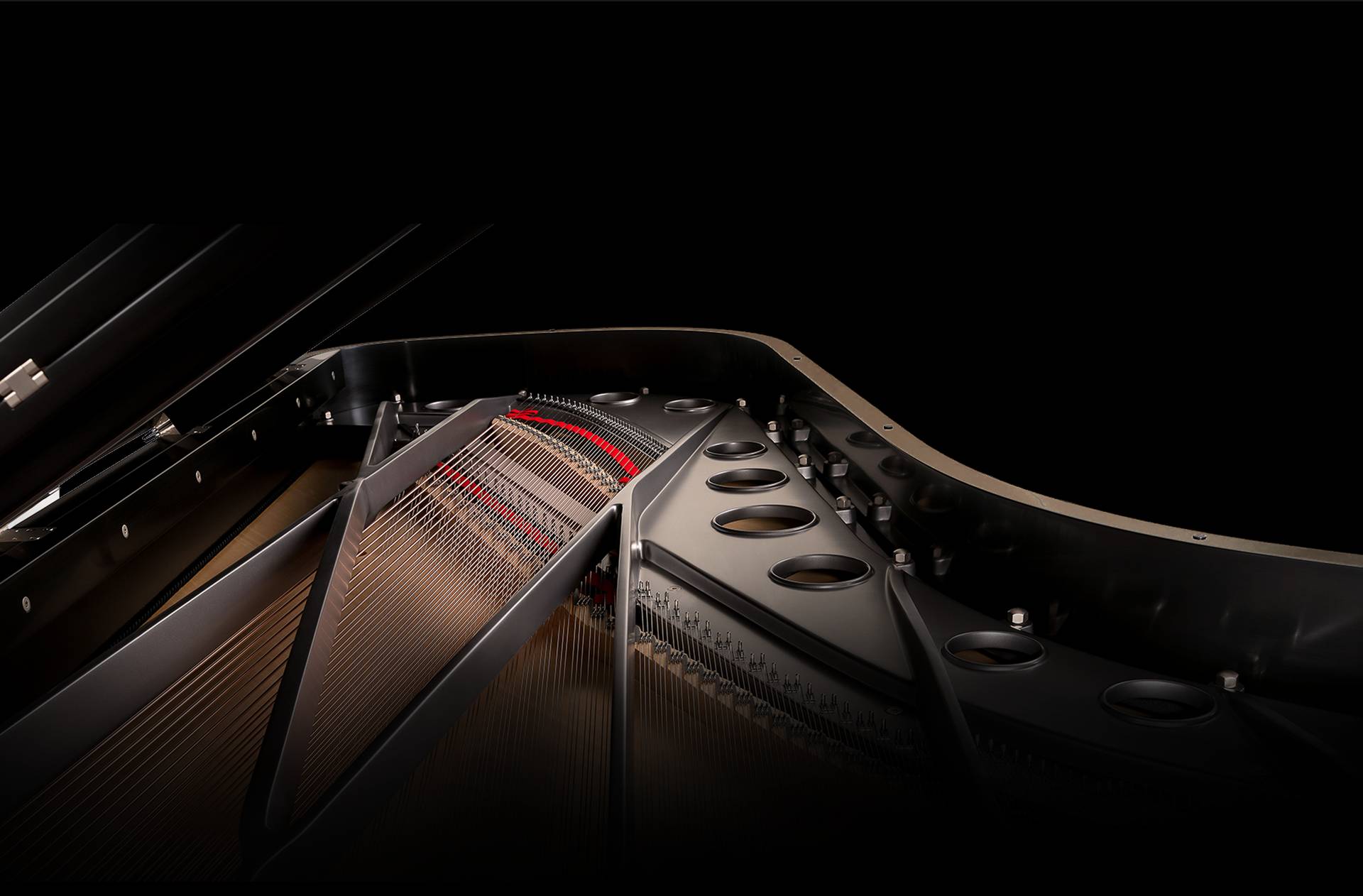 Inteview with Michael Spreeman
Ravenscroft Pianos featured on FOX News
Ravenscroft Piano played by Nicole Pesce
A Custom Ravenscroft Model 275 is Commissioned for TCA
Ravenscroft Piano played by Donna Marie Hartley
Please Fill Out the Form Below